Overview
Computer Science & Engineering is an academic program that comprises the scientific and engineering aspect of computing. The program deals with the information systems implementation, design, and management in both hardware and software processes. The subject matter generally revolves around studying computer programming, computations, algorithms, program design, computer hardware & software, etc. Computer Science Engineering aids with various disciplines such as electrical and electronics engineering, information technology, software engineering, and many more.
B.Tech (Computer Science & Engineering) at Rajshree Institute of Management and Technology focuses on the theoretical foundation of computing along with state-of-the-art development of computing solutions. It is an 8 semester Bachelor's degree program where students learn how to design, develop and test algorithms, software and develop effective solutions to computing problems in various social, economic, and organizational domains from the top-notch faculty. The industry-centric curriculum by RIMT helps students maintain equilibrium in both theoretical and practical areas of computer science engineering.
Documents Required
To apply for B.Tech (Computer Science & Engineering), you need to attach the following documents with your admission form.
Class 10th and 12th mark sheet
Birth Certificate
Migration Certificate
ID Proof
Domicile Certificate
Caste Certificate (if applicable)
The documents must be attested by gazetted officer or any authorized official, as the case may be. Also, the applicant must carry original documents along with photocopies while submission of application for authentication along with three passport size photographs.
Eligibility
You must fulfil the following eligibility criterion to take admission in B.Tech (Computer Science & Engineering):
Compulsory Subjects : Physics and Mathematics as compulsory subjects in 10+2
Additional Subjects : Chemistry, Biology, Computer Science, Business Studies, Biotechnology, Information Technology, Agriculture, Informatics Practices, Engineering Graphics, Technical Vocational subject
Marks (aggregate percentage) : General/OBC – minimum 45% marks
SC/ST – 40% marks
Grab your Computer Science Degree with Robotics or Electric Vehicle and many more…
Options for Minor Degree
Green Technology and Sustainability Engineering
Waste Technology
Robotics
Electric Vehicles
Universal Human Values
Project Management
Career Opportunities
Computer Science is a booming industry after the increment of digitalization and technology, resulting in higher demand for professionals. Computer Science engineers are demanded almost in all fields like in hospitals, electrical departments, communications, UI designing, etc., which simply reflects this field's versatility. This course opens the doors of many job opportunities like:
Software Developer
System Designer
System Database Administrator
Data Warehouse Analyst
Computer Network Architect
Computer Operator
Project Manager
Online Marketer
Marketing And Sales
Web Designer
Tech Support
PCB Designer
Course Fee and Duration
The course duration is 4 years. The fee mentioned below is subjected to change without any prior notice. The fees displayed at the time of admission are the actual payable charges. In case of any disputes or grievances, they will be addressed under the rules and regulations of the university.
B. Tech Computer Science & Engineering fee
61200 per year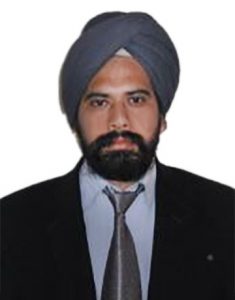 Jaspreet Singh
B.Tech Head
1st Year Program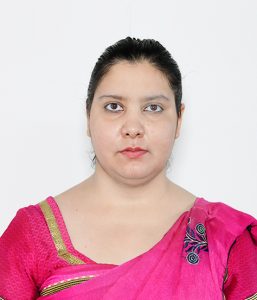 Sangeeta Lalwani
Coordinator
B.Tech 3rd Year 
Ankur Bhatnagar
Coordinator
B.Tech 4th Year